March 2020
Easter Egg Appeal 2020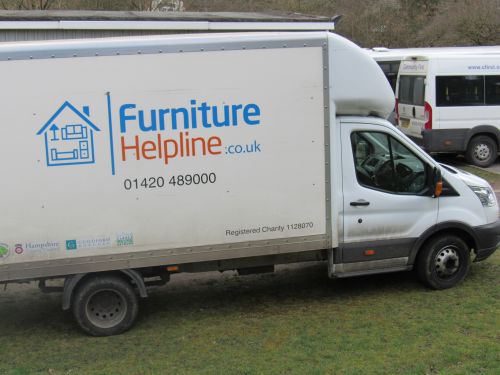 It's that time of year again and Woolmer Forest Lions are supporting the Furniture Helpline in this years Easter Egg Appeal. What follows below is a bit of background regarding this Bordon based organisation:
Furniture Helpline supports local families who are experiencing financial crisis through the supply of free or very low cost furniture and kitchen appliances. Last year the Furniture Helpline helped over a thousand people on low incomes, which was a five-fold increase over 2015.
This is against the backdrop of financial challenges following the removal of central and local government funding, and more recently the theft of one of our lorries which placed an extreme and unwelcome burden on Furniture Helpline's finances.
Through the generosity of Woolmer Forest Lions and the support of local people via this year's Easter Egg Appeal - the proceeds of which will be passed onto the Furniture Helpline to help with the associated costs of hiring a replacement lorry. David George who is the General Manager of Furniture Helpline said, thanks to efforts by WFL Club they will continue to help the local people who rely on the Furniture Helpline the most. He added that he wanted to thank the local people who supported the Easter Egg Appeal, and the Woolmer Forest Lions club for their continued support.

RECYCLING NEWS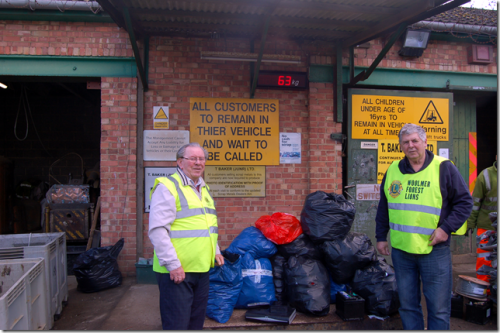 WFL Member Ray Payne and Club President Dick Balchin at the Reclamation Centre

Woolmer Forest Lions Club within the last year have raised £132 for the club funds recycling drinks cans, batteries, and aluminum. This has been collected by Lions from a number of sources, members of the public, members of the club and one particular place, the Joneses Dance Studio in Alton, has contributed significantly.

The picture above shows Club Member Ray Payne and Club President Dick Balchin at the Wrecclesham Reclamation Centre, on March 2, 2020 The club would like to thank all those who supported the club with this venture.