January 2018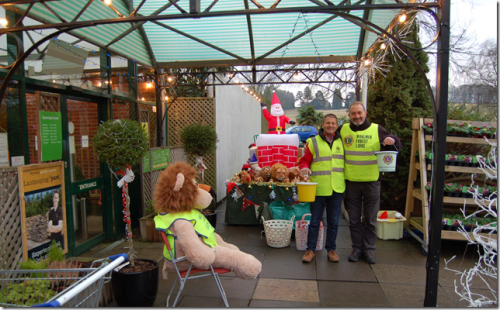 Rake Garden Centre - Christmas Float Collections - John and Vic Shaking Buckets

Woolmer Forest Lions were delighted with the continued success of this years Christmas Float collections. Thanks to the generosity of our local communities we raised £975. This amount plus another £25 from Club funds has been donated to the CAB to assist with the Winter Fuel Poverty cause. Collections took place at Grayshott, Tesco's Bordon, Country Market and Rake Garden Centre. The club thanks all these places for allowing us to collect money at these sites.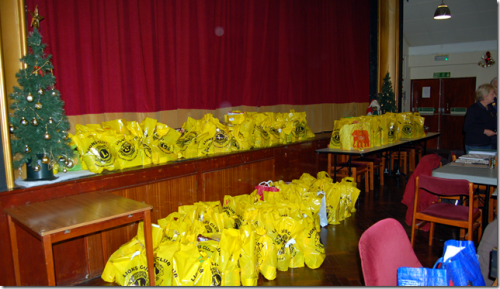 Yellow Bags Collection 2017

Over the Festive Season we were able to distribute 79 parcels of Food and Toys, to needy families. Once again we thank the public for supporting Woolmer Forest Lions for their food donations collected in our infamous yellow bags.
Her Majesty the Queen will be holding a Reception at Buckingham Palace on February 28, 2018, in recognition of the work undertaken by Lions clubs over the past 100 years. Each Lions Club will nominate one member to attend.