February 2017
Community Forum Meeting
On February 7, 2017, Woolmer Forest Lions attended the Community Forum Meeting at the Havannah Officers Mess where a presentation on Health Matters for the Regeneration of Whitehill and Bordon. We manned a stall, and spoke to members of the public about our Lions Club, particularly about the local causes we raise money for and our membership drive.Pat, Ray, Chris and supporter Russell were on duty.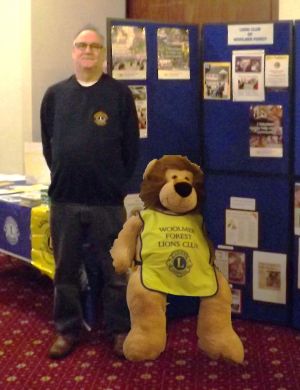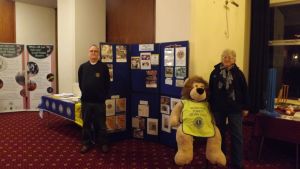 A couple of photos from the night : Courtesy of John K.

New Secure Fencing for Headley Scouts

At the Clubs February Meeting the members voted to donate £250 to the Headley Scout Group for new fencing to be put up around their premises to keep equipment and scouts safe and secure. The picture below shows Welfare Chairman Richard Balchin handing over the cheque on Friday 3 March 2017.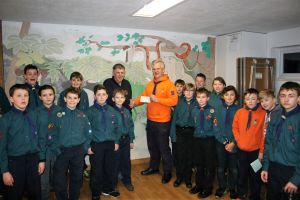 Dick handing over the cheque to Headley Scouts
Photograph: Courtesy of Tom Ferguson