April 2021
Certificate of Appreciation
Woolmer Forest Lions were very happy to present a Certificate of Appreciation to Headley Fine Foods for the service they have provided to local residents over the past year. When Coronavirus restrictions came in the shop, normally run as a café and deli , was adapted by owners Rob and Brenda to provide essential items for the local community, including the very essential loo roll.
Local resident, Irene Bradbury, said that Rob and Brenda , who have run Headley Fine Foods for the past 14 years, had gone above and beyond to make sure that Headley residents were taken care of . When bread was in short supply , Rob had sourced bread mix and sold it in small bags from his shop. When a local lady was unwell, Brenda had cooked her a hot meal every day and delivered it to her door. These are just a few examples of the ways they have helped and as Irene states 'they have been a lifesaver to us locals' .
After receiving the certificate from Lion President, Joanne Wilson , and some flowers from Lion Vic Machin, Rob and Brenda said they would like to thank all who have supported their shop over the past year and they were very proud to receive the award.
Some photographs are attached: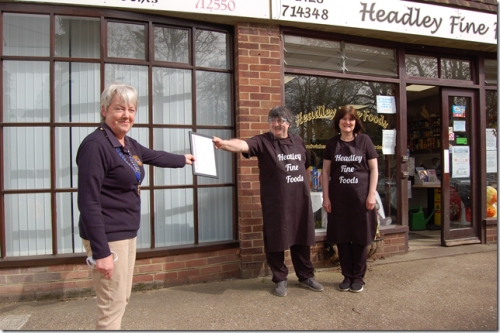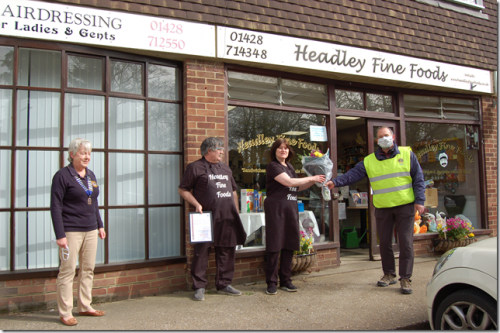 Easter - Prize Draw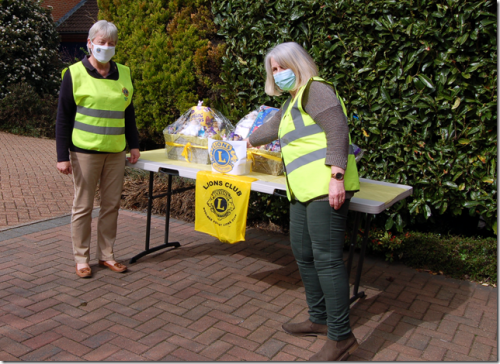 Lion President Joanne Wilson and Maureen Johns event co-ordinator selects the prize winners

Two of the lucky prize winners shown: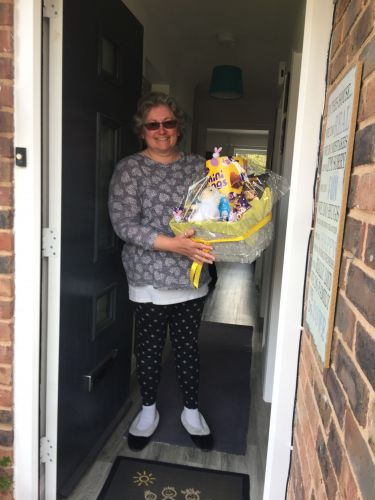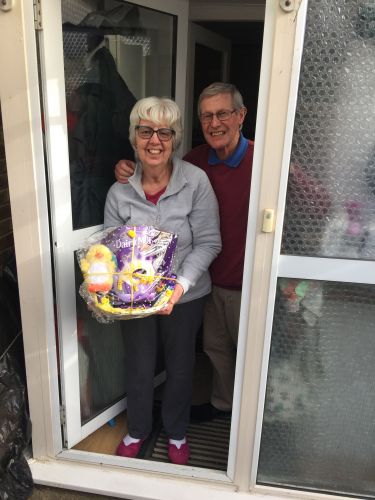 Woolmer Forest Inaugural Charity Golf Day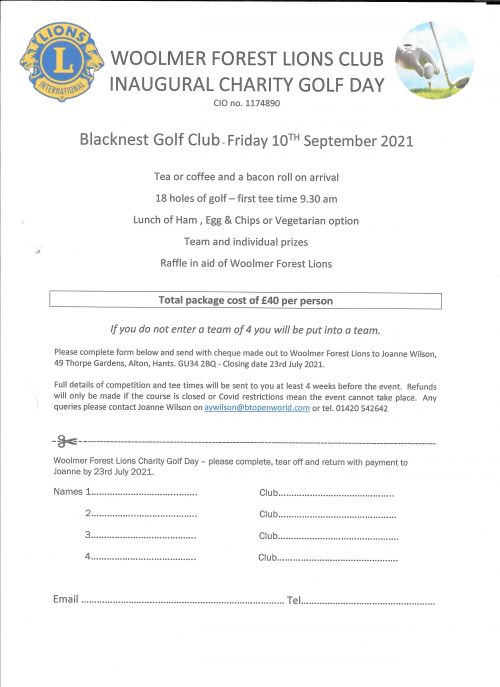 Joanne Wilson Club President is delighted to announce WFL first ever Charity Golf Day.
It will be held at Blacknest Golf Club, on Friday September 10th.
All Golfers welcomed

Litter Pick
April 17, 2021
We had lovely weather and , although it was hard work , it was well worth it. Over 40 large black bags were filled with rubbish of all sorts and Bordon is looking much tidier for our efforts. Thanks to all who helped. Here are a couple of photographs to record the Club's efforts

Joanne