April 2022
Easter Egg Appeal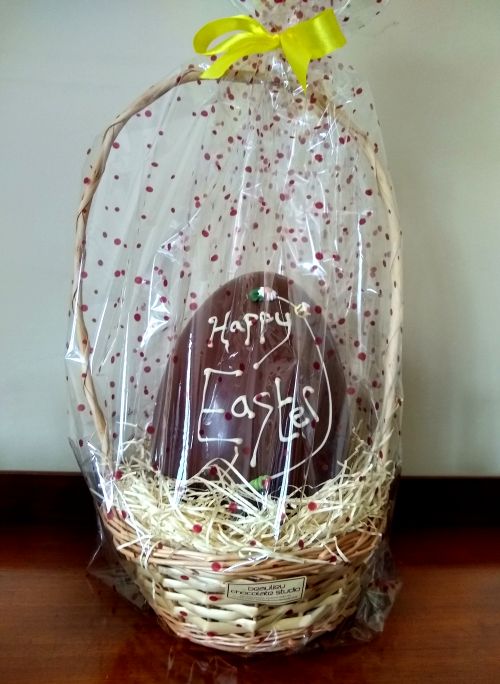 Photo - Kelvin Perry

Win a giant 750gm 25cm high Belgian chocolate Easter Egg!
To support local charities Woolmer Forest Lions Club are raffling giant Easter Eggs at just £1 a ticket, with a maximum of 100 tickets per egg at: •
Altis Industries Ltd, Lindford • Café Hogmoor, Bordon • Headley Fine Foods • Lindford Working Men's Club • The Phoenix Theatre & Arts Centre • The Royal Exchange, Lindford
Headley Down Food Bank - Cheque Presentation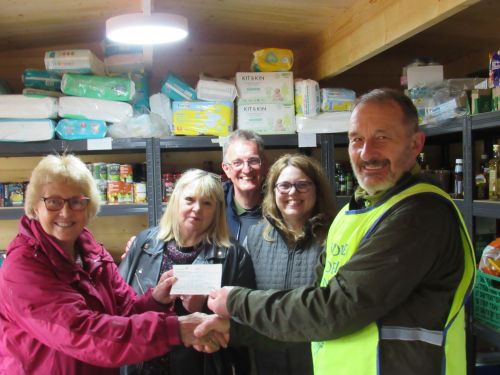 WFL Vic Machin hands over a cheque for £500 to Pauline Firman from the Headley Down Food Bank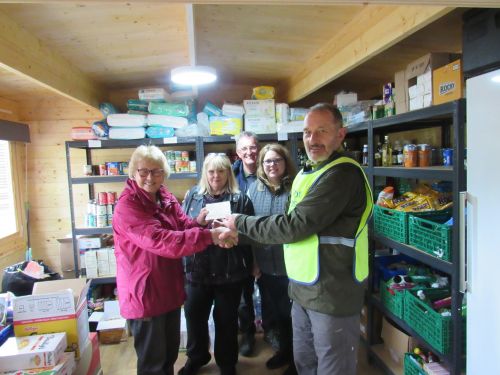 Pictured left to right: Pauline Firman, Eileen Matthews, Martin Firman, Sarah Palmer, Vic Machin

Woolmer Forest Lions Vic Machin and Chris Webb presented a cheque for £500 to the Headley Down Food Bank on Wednesday 6th April 2022. This donation will help them continue with the great work that they do for their community.

Photographs: Courtesy of Chris Webb

EASTER EGG WINNERS - ROYAL EXCHANGE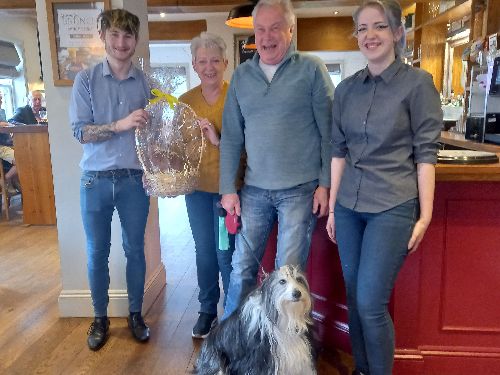 Delighted Easter Egg Winners at the Royal Exchange at Lindford

Photo: John Lewis