July 2021
Car Boot Sale - Rogate July 17th 2021
WFL will hope to take part in the Rogate Car Boot Sale this Saturday from 8.30 a.m.

If you can come along and support us that would be most appreciated.
Thank You
Lions Recycling of Cans Supports Local Foodbanks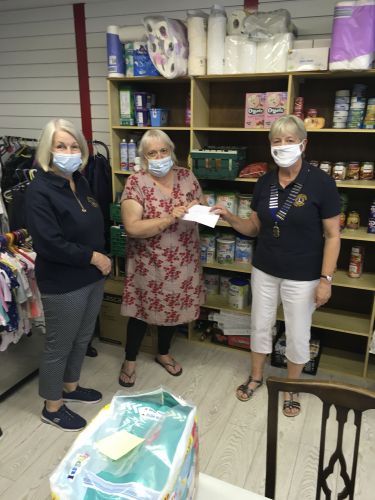 Bordon Foodbank's Heather Ford and WFL Club President Joanne Wilson and Maureen Johns presenting the cheque for £300.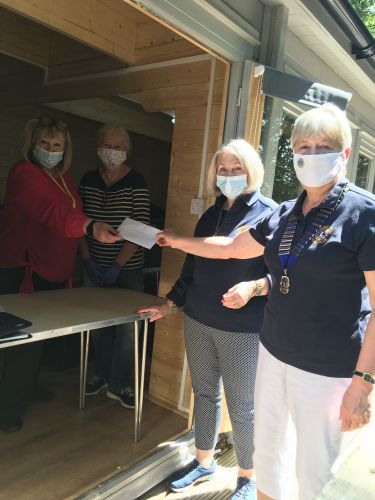 St Francis Food Bank's Eileen Matthews and Cathy Thomas receiving a cheque of £300 from WFL Club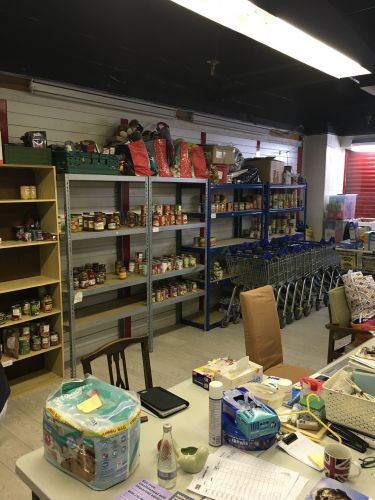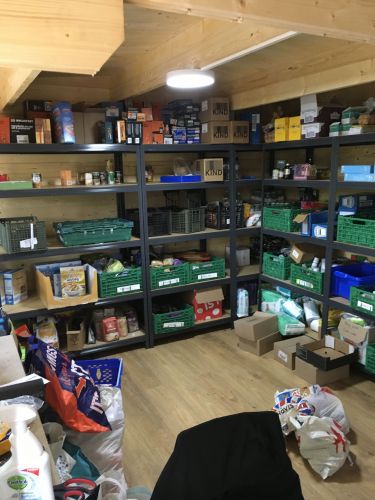 Woolmer Forest Lions Club used the money they had raised from collecting and recycling empty drinks cans to support two local Food Banks.

The money raised from the recycling along with the sale of some donated cameras meant Lion President Joanne Wilson was able to present two cheques for £300 each to both the Bordon Foodbank and the St Francis Food Bank at Headley.

Both Food Banks have seen an increase in demand over the past year and are building their stocks up for the busy Summer Holiday period. Heather Ford, who runs the Bordon Food Bank which received the Whitehill Town Council Community Service Award 2021, showed the Lions the extensive range of products available.

Both Food Banks have moved to larger premises in the past few years which has allowed them to have fridges and freezers and more space for an improved range of goods. As well as the every-day basics they now also provide baby food, pet food, toiletries, and Bordon also has a large range of second-hand children's clothing. They are also able to treat their customers with the occasional bunch of flowers kindly donated by local supermarkets.
Handing over the cheques, Club President Joanne Wilson, accompanied by Maureen Johns, Welfare Officer, Joanne added that Woolmer Forest Lions Club were really pleased to be able to use money raised by local people was able to support other local people in need.