February 2018
This month the WFL Club were visited by the charity Canine Partners, who are our chosen recipient for money raised from this years Easter Egg Appeal. Andy and Sue Simms along with their dog Toppy gave a demonstration of what a trained dog is able to do, to help physically disabled people in their own homes.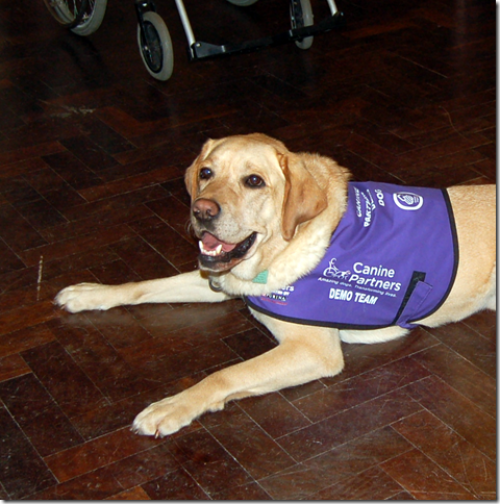 Toppy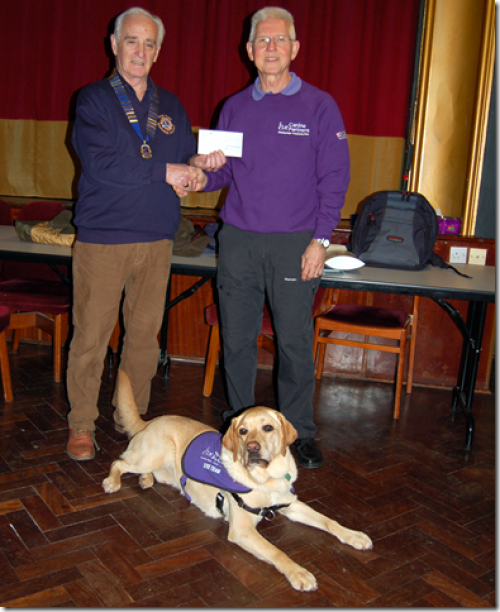 Lion President Tony hands over a cheque donation to Andy Simms - Canine Partners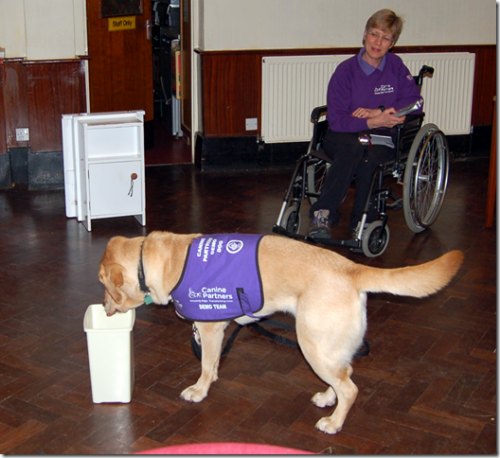 Sue and Toppy at work
All photographs kindly supplied by Lion Ray Payne

Canine Partners is a national charity based in Midhurst and are part of the organisation Assistance Dogs UK. They place circa 80 dogs per year into the homes of physically disabled people. The dog is provided free of charge - but the recipient is responsible for feeding and general caring of the dog.
The 'Canine Partner' is trained to carry out a number of household tasks to help the disabled person using three basic commands - Touch, Tug and Retrieve

The demonstration was awesome, and this would appear to be a very worthy cause to support