December 2020
Christmas Parcels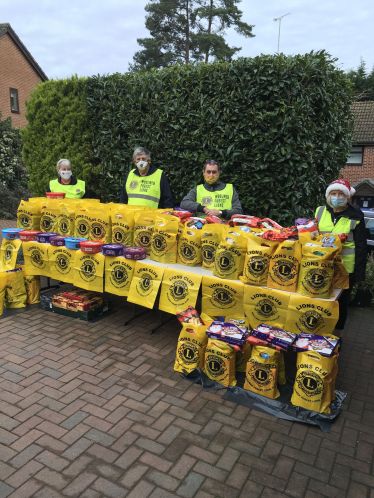 Woolmer Forest Lions - Xmas Parcels 2020

Woolmer Forest Lions have been busy preparing their annual Christmas Food Parcels . This year they will
be helping 100 local families in need of some extra support at Christmas time. They would like to thank
all of you who have helped to make this happen by putting money in their collection boxes. A special
thanks also goes to Bordon Tesco who were a great help with the mammoth shopping task. Woolmer
Forest Lions wish you all a very safe and happy Christmas and if you would like to find out more about
them please contact their President, Joanne Wilson, on aywilson@btopenworld.com
Santa Sleigh Collections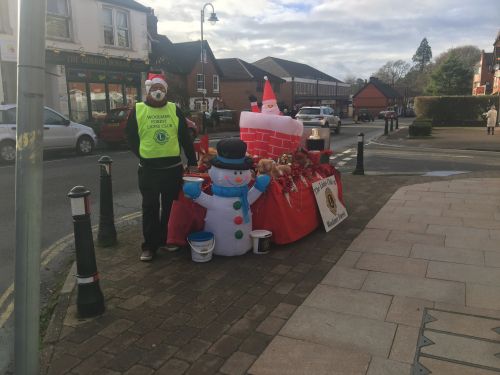 Santa Sleigh in Grayshott - December 12

Woolmer Forest Lions commenced their Santa Sleigh collections in the Grayshott area. Thanks to everyone who supported us. The collection raised £350's which is a fantastic sum. Well done to the Lions who participated and the public for their generous natures.

More reports will follow.
Certificate of Appreciation to Sue Birch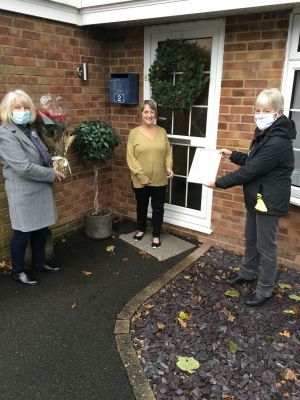 Woolmer Forest Lions presented Whitehill resident Sue Birch with a well deserved Certificate
of Appreciation for the voluntary work she has done since the start of the first lockdown. Sue

has been sewing away in her spare bedroom for 8 hours a day and has produced over 450
sets of colourful scrubs which have been given to Basingstoke and Winchester hospitals, as

well as many of the local care homes.
She has also raised £1200 for a local school by selling her face masks she has made and has
also found the time to produce colourful bunting.
The Certificate of Appreciation was presented by Club President Joanne Wilson and Welfare
Chair Maureen Johns. Joanne said Woolmer Forest Lions were proud to be able to highlight
the hard work Sue had put in to help others during this difficult year

TREE DRESSING - HOGMOOR INCLOSURE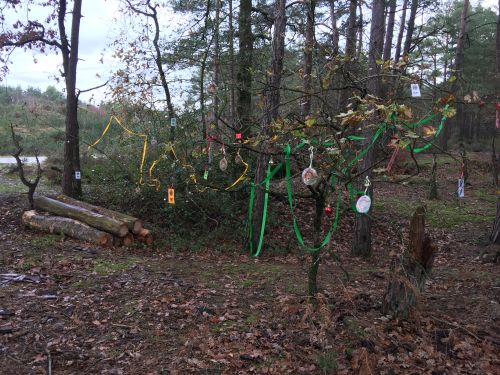 Woolmer Forest Lions club took part in this years Tree Dressing in Hogmoor Inclosure. Joanne Wilson Club President said the club was very happy to support this venture. The webmaster added this was a tree-mendous boost to the community..