From the President's Desk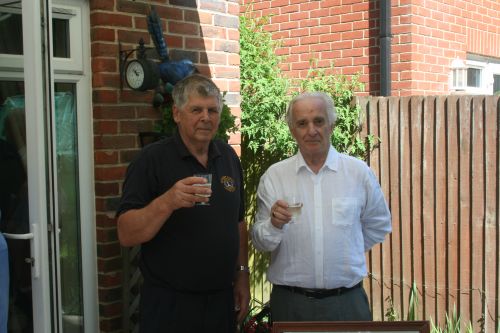 New Lion President Richard Balchin and ex-President Tony Vaus at the Handover Lunch

Photograph - Tom Ferguson
For my first President's Jottings, I thought I would take the opportunity to tell you a little bit about myself.
I first joined the Lions in December 2001, and I was president of Godalming Lions, a Zone Chairman and a District Official.
Having moved to Bordon to become nearer to family members, I joined Woolmer Forest Lions in 2015, and I headed the Welfare Committee before taking up the president's role.
I am proud to lead this great club and my aim is to make it more fun and to support the community in the best way we can.
Dick Balchin
WFL Club President