December 2021
Woolmer Forest Lions present a series of Environmental Books to Woodlea Primary School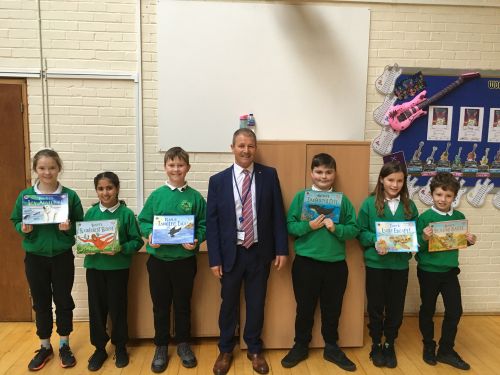 Lion John Lewis and children from Woodlea with the Wild Tribe Heroes Books

On Monday 29 November 2021, Lion John Lewis took an assembly at Woodlea Primary School where he presented the Wild Tribe Heroes series of books to the children.
The books follow the stories of six well-loved animals as they encounter difficulties caused by people. John talked about Duffy the Orangutan who gets into trouble due to deforestation as he loses his habitat.
The children of Woodlea School loved hearing about the books donated by the Lions and were very keen to build upon the many mini projects already in operation to tackle these key environmental issues to save our planet.
John Lewis

Christmas Fair 2021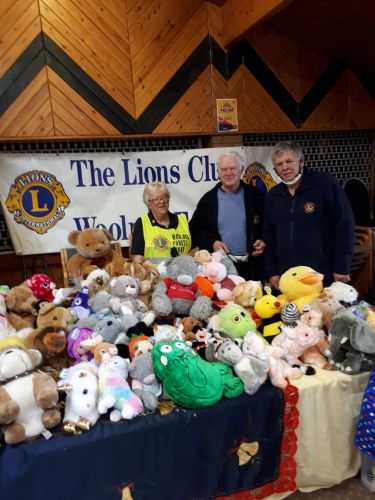 Lions Pat, Nigel and Dick at the Tombola Stall.

WFL are delighted to announce that the club raised £280 from the children's cuddly toy stall on December 4th and we were also blessed with a visit from Santa Claus himself.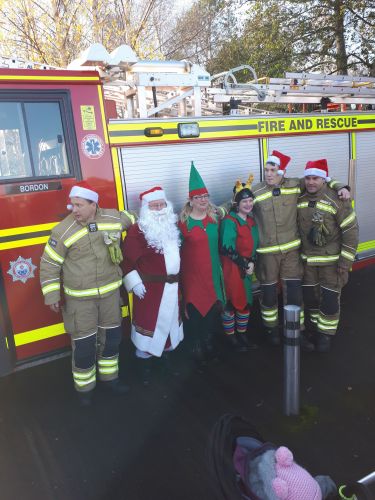 Santa Claus and helpers at the Christmas Fair 2021

Photographs kindly supplied by Chris Webb
Many Thanks From Woolmer Forest Lions Club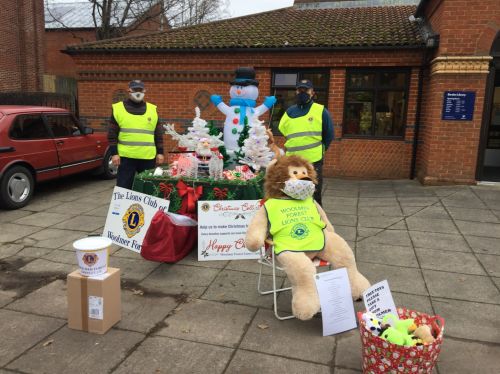 Woolmer Forest Lions took their refurbished Sleigh out to play cheerful Christmas music to the busy shoppers in the two weeks before Christmas. The sleigh's first visit was to Bordon Library on 16th December where £ 234 was raised in their collection buckets. They moved on to Grayshott on the 18th
raising £327 and Tesco , Bordon, on the 19
th
where another £410 was collected.
The final outings for the sleigh on the 23rd and 24th were at the Country Market.

Joanne Wilson, President of Woolmer Forest Lions, said she would like to thank all those who had taken the time to stop and say hello and drop some money into the buckets. The money raised has been used to provide Christmas Food Parcels to help local people in need enjoy the holiday period.