June 2022
Visit of Dave Ebsworth - District Governor Elect
The Club was honoured by the visit of Dave Ebsworth District Governor Elect to the June Monthly Business meeting. He handed out a couple of awards as well as being present for the induction of new member Stephanie.
Here are some photographs taken by Kelvin Perry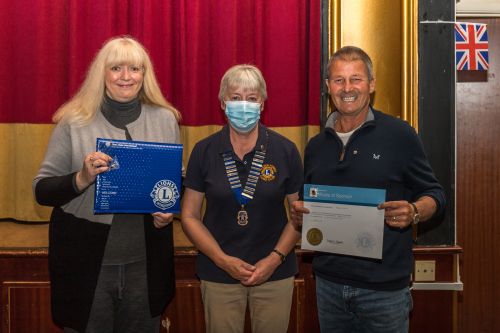 Stephanie Gow, Joanne Wilson, President, John Lewis Vice President - Induction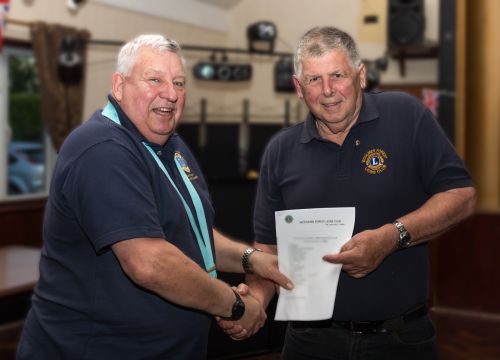 Dave Ebsworth hands over a certificate for 20 years service to Lion Dick Balchin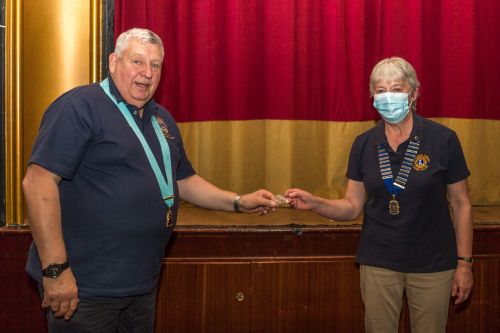 Dave Ebsworth hands over the District Governors Through Service We Grow award to Joanne Wilson

Flag Raising Ceremony - June 20th 2022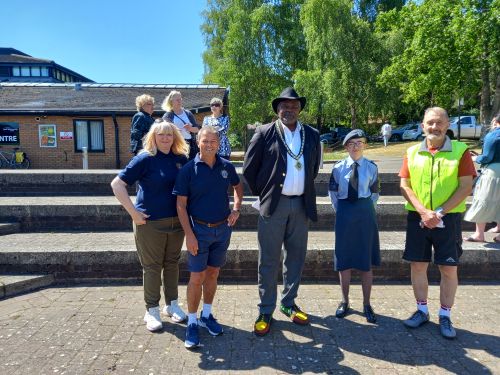 WFL Members Stephanie Gow, John Lewis and Vic Machin attended the event

Whitehill Town Council held a Flag Raising Ceremony on Monday 20th June as part of the Armed Forces Week at the Forest Community Centre. This ceremony paid tribute to past and present service personnel, their partners and families.