January 2020
Christmas Activities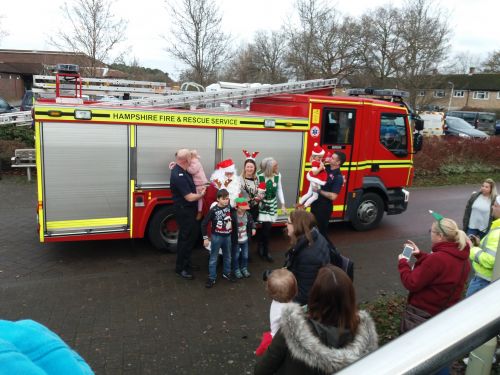 Xmas Fayre 2019
Photograph - Pat Payne
Woolmer Forest Lions Club are delighted to report that our various fund raising activities raised over £1,000 this Christmas and we want to thank all the people in our communities that supported us so well.
Maureen Johns, Welfare Committee Chairman put together circa 30 Xmas Yellow Bags containing food and toys covering Bordon and adjacent communities, and she said, 'We thank the community for supporting us, so we can help the wider community, to enjoy some Xmas cheer.'
Next we attended the Xmas Fayre at the Bordon Community Centre and ran a soft toy stall that raised £182's.
Santa's Sleigh made appearances at Grayshott, Tesco's and the Country Market and we collected £900.
The club cannot thank the public enough for their generosity, and we wish everyone a happy new year.