December 2019
UK Flood Appeal - Street Collection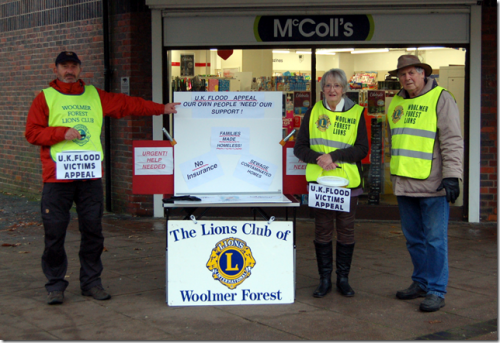 Woolmer Forest Lions Vic, Jan and Club President Dick Balchin -UK Flood Appeal Forest Centre
Vic Machin, organised at very short notice, a street collection for the recent flood disaster in the UK in the Forest Centre Whitehill, on November 22nd and 23rd. The street collection appeal raised £473, which Woolmer Forest Lions Club rounded up to £500, which was passed onto the Lions Community Disaster Relief Fund. The Club would like to thank all the members of the public who supported this appeal, and a big thank you to the club members who gave up their time to support this worthwhile cause.

Photograph - Kindly supplied by Pat Payne

Xmas 2019 - Yellow Bags Donation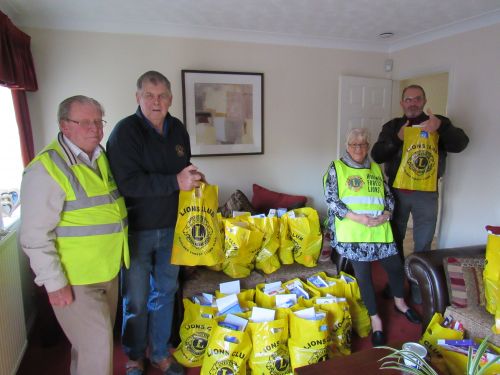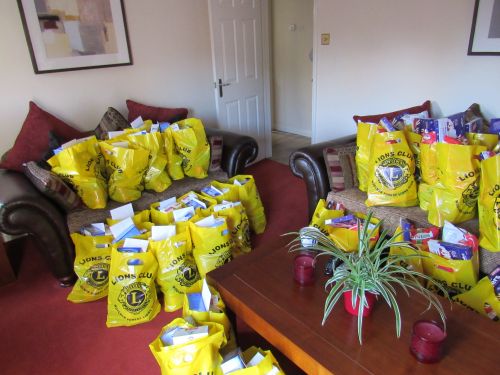 Yes, its that time of year again. Yellow Bags Donation to spread a lot of cheer this Xmas and New Year. A couple of photographs taken to record Woolmer Forest Lions Club's efforts to support the community.

Maureen Johns, Welfare Committee Chairman put together circa 30 Xmas Yellow Bags containing food and toys covering Bordon and adjacent communities, and she said, 'We thank the community for supporting us, so we can help the wider community, to enjoy some Xmas cheer.'

Photographs kindly supplied by Chris Webb

Xmas Fayre - Bordon Community Centre December 7, 2019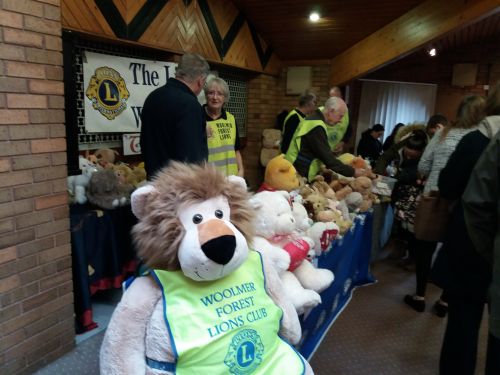 Lions Tombola Stall
WFL Club would like to thank all our supporters who helped us raise £182 at the Xmas Fayre.
Your generous spirit is much appreciated.