January 2019
Santa Float Collections December 2018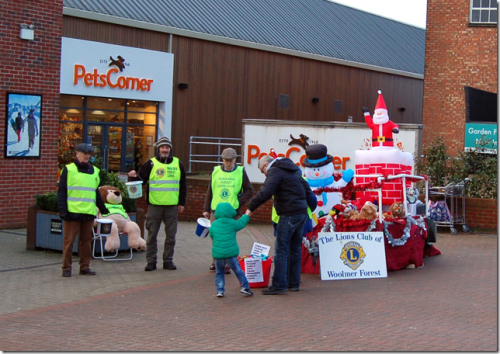 WFL Santa Float at the Country Market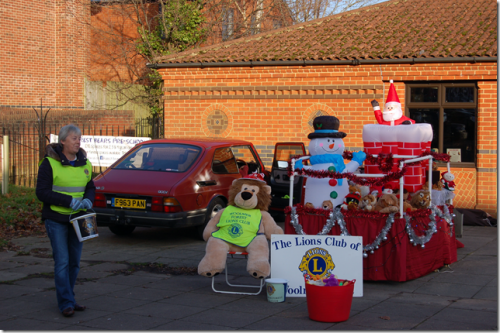 WFL Santa Float at the Bordon Library - Forest Centre
Photographs courtesy of Ray Payne

Santa Collections – December 2018
Woolmer Forest Lions Club would like to wish all our supporters and members a happy 2019.
The Club undertook a number of Street Collections during the month of December. Santa and his float made appearances at Grayshott, The Forest Centre in Whitehill, Tesco's and the Country Market in Bordon itself.
Thanks to the generosity of our local communities we raised £981 from these collections and we also raised £600 from people donating their Winter Fuel Payments. We thank all those who supported us during this very busy time, and we hope you can continue to support Woolmer Forest Lions Club during the coming year.