July 2016
HOME NEEDED FOR WFL CLUB TRAILER
Woolmer Forest Lions Club are appealing to members of the public to help us find a home for the club's 6ft small open trailer - within the Bordon Area.
If you have an empty garage or can accommodate our small trailer - please contact the club through the contacts page on the clubs website.
We thank you in advance
Chris Webb
Woolmer Forest Lions welcome 1st Vice Governor Peter Burnett, on his first official visit to a Lions Club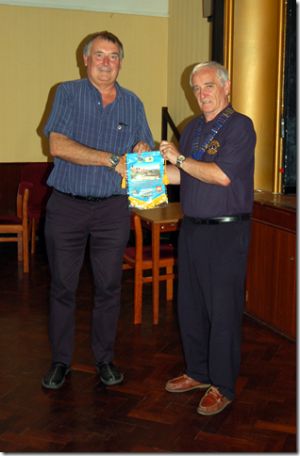 Club President Tony Vaus receives the District Governor's banner from Peter Burnett, the 1st Vice District Governor to commemorate his first official visit on the clubs July Business meeting, held on 4 July 2016. Tony hoped that Lion Peter had enjoyed the evening, and it was a pleasure to see him.